7 Elements of Wellness
The 7 Elements of Wellness is a simple, transformative lifestyle routine that combines both personal growth & wellness, dedicated to making you feel better more than you don't.

The 7 Elements are Spiritual, Mental, Emotional, Relational, Nutritional, Physical & Financial. What we found is that we are living these elements, it's how much attention are we giving them, because where your attention goes your energy flows. When you combine them and they flow together, it's powerful!

We have had amazing feedback from the community, people are losing weight, repairing relationships, overcoming anxiety and depression, they are creating forward momentum in all areas of their life. It's a journey of self love, a foundation to help you be the best version of yourself to just be YOU.

We are dedicated to bringing you the best of the best in each of these elements, so whether you are on the beginning of your wellness journey you're a seasoned biohacker we can promise you will find value in each and every episode.
sevenelementsofwellness.podbean.com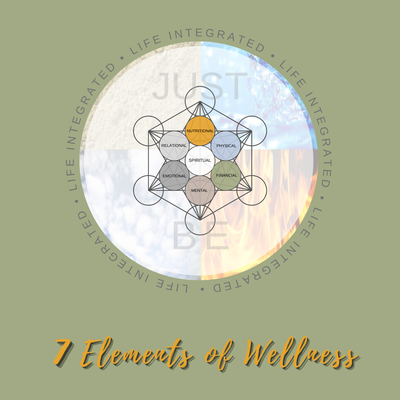 🎧 Podcast episodes
Listen to 29 episodes