AT HOME with Byron Katie • The Work of Byron Katie® Podcast
Welcome to The Work of Byron Katie® official podcast. Invite your mind to stillness, pay attention as you relate what you hear to your own life, and experience the thrill of waking up to reality—not as some exalted state of mind, but as the elementary, doable, down-to-earth experience of understanding the cause of all suffering and how to end it.

Hello. This is Byron Katie, and I welcome you to the "At Home with Byron Katie" podcast.

Each week you'll find me here with a different guest. I love the life experience each one brings to the table, and I hope you will too.

Is there a problem in your world? Is there someone in your life, past or present, who resembles my guest or the person my guest is upset with?

We exercise our bodies, but what about our minds? Think of this podcast as mental hygiene. I marvel at each guest's courage, and I invite you to relax, get comfortable, and open your mind to inquiry. Let's do The Work.

For more information, visit thework.com.
thework.com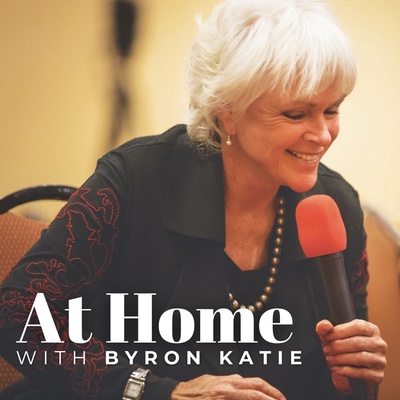 🎧 Podcast episodes
Listen to 140 episodes