Baby Beginnings
Baby Beginnings will help prepare the mother, partners and birth workers for what lies ahead. Stacey will help work through the rollercoaster of obstacles and emotions, help you be more informed about options, how to advocate for yourself and help partners to feel they have the right tools to be supportive.

Baby Beginnings also wants you to prepare for the next steps of coming home with your baby and educate you on caring for yourself and your newborn. We will be interviewing experienced professionals in their field, doulas, nurses, lactation consultants and nutritionists, etc. Baby Beginnings looks forward to answering all your questions and supporting you on your new journey of parenthood.

Stacey Bunyar has been a certified and trained labor and postpartum doula since 2009. She is also a certified placenta encapsulator, childbirth educator and Red Cross CPR instructor. I started my birth work when my son was one and I was working in a law office. My boss was on her way to become a judge and I decided it was time for me to do something I was passionate about. I really enjoy educating and empowering women!

Stacey lives north of Boston, MA and is married and raising 3 awesome kids.
www.spreaker.com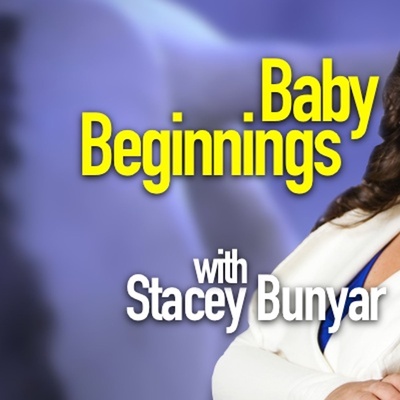 🎧 Podcast episodes
Listen to 10 episodes