Back of the Napkin Explores the Big Journeys of Small Business Owners
Back of the Napkin unfolds the ideas and innovations that help small business owners drive customer loyalty, develop, and retain employees and grow revenue—as told by the people who risked it all to chase their dream. Hosts Karen Stoychoff from SurePayroll and entrepreneur Dusty Weis talk with small business owners from across the country about their inspiration, success, hard knocks, lessons learned and relentless entrepreneurial spirit.
The insights shared by the small business owners featured on Back of the Napkin are especially important as the number of new business start-ups are increasing dramatically across the U.S. According to a recent report from the National Bureau of Economic Research, new business applications from the second half of 2020 through May 2021 mark the greatest on record since 2004.  
At SurePayroll, we empower the dreams of small business. From online payroll, health insurance, 401(k), workers' comp, pre-employment screening, and more, SurePayroll makes it easier for small business owners to focus less on payroll and taxes and spend more time doing what they love and do best.  
Subscribe to Back of the Napkin on your favorite podcast app.
feeds.megaphone.fm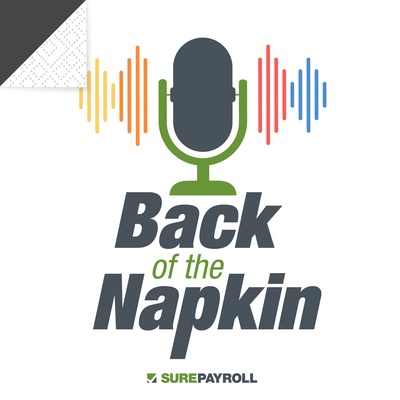 🎧 Podcast episodes
Listen to 30 episodes