Travel by Design
Behind the facade of every world-class hotel, there's a story waiting to be heard. From a secluded overwater villa in the Maldives, to a rejuvenated royal palace in Budapest, to a trendy hotspot in downtown Los Angeles — join host Hamish Kilburn as he meets the architects, designers, and visionaries who dive deep into the craft of design and connect us to the world's most extraordinary travel experiences.

Travel by Design reimagines the hotel design podcast previously known as Behind the Design. On each episode Hamish chats with the creative mind behind a one-of-a-kind hotel — to hear what inspired their concept, how they brought it to life, and what it's like to enjoy the space as a traveler.

Curious about the craft of hotel design? Check out more stories from across the globe at marriottbonvoy.com/TravelbyDesign. You can also find photos and additional details about each hotel design on Marriott Bonvoy Traveler (traveler.marriott.com).
traveler.marriott.com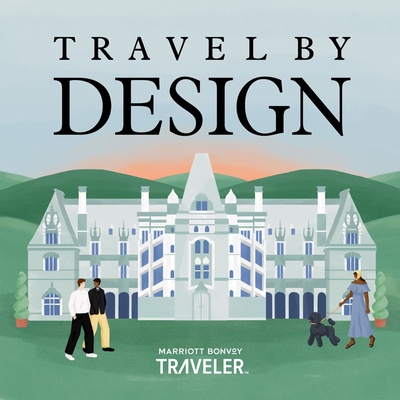 🎧 Podcast episodes
Listen to 25 episodes