Built HOW
Welcome to the Built How Podcast
A podcast for the real estate industry.
Built HOW is a podcast dedicated to understanding the secrets behind how the most productive professionals in the real estate industry and beyond have built the businesses they have today.
Your hosts dive into the story behind these entrepreneurs' journey to the top and examine the innovative strategies they have used to build their influence and set themselves above the rest.

This podcast is made from a series of interviews taken from our live and virtual Built How events where Ben & Debbie dive into the strategies, systems, and models used by the very best to reveal how they built big real estate businesses.

We hope you enjoy this podcast and get tangible takeaways that you can put into practice in your business immediately.

Don't forget to leave a rating and review and If you would like to participate in one of our Built How events, just go to BuiltHow.com and you can register for our next event.
winmakegive.com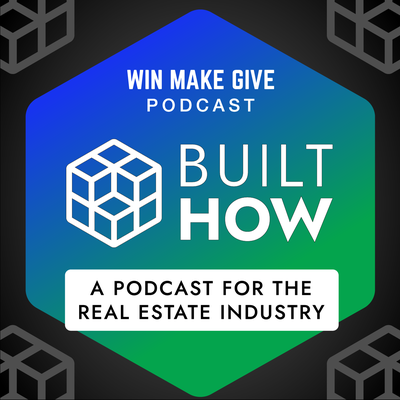 🎧 Podcast episodes
Listen to 565 episodes