Carbon Times
Carbon Times is sponsored by Carbon Profile - Leaders in Energy Efficiency a UK based professional and technical services provider visit their website at http://www.carbonprofile.co.uk/
Sustainability is our passion and that is why this Podcast exists. We know the world has to pull together to secure a sustainable future so we want to bring likeminded individuals (and sceptics) together, to really get under the skin of what practical actions can be taken by all of us to drive success.
The podcast is aimed at everyone who can make a decision to do things differently, everyone that can influence decisions being made and everyone that wishes they had an opportunity to create influence. We want professionals from all walks of life to join our discussions, we want everyone to see what everyone else is doing so we can share knowledge and experience and prove that the best way to get to where we all want to be, is together.
Carbon Times is hosted by Paul Holden and Jody Horne. Paul is a professional consultant with over 20 years experience providing professional advice to the real estate industry, corporate organisations, retailors, the hospitality industry, major infrastructure projects and the public sector. Advising on topics covering compliance, sustainability, environmental management, design and digital transformation. Working with some of the UK's largest consultancies. Paul brings a wealth of experience across a wide range of sectors, enabling him to hold meaningful conversations with our guests. Jody is the true brains behind the project, an ever passionate sustainability professional with a depth of industry expertise that is difficult to quantify. Jody drives the conversation around how we all create a more sustainable, net zero emissions world for the better of future generations through her passion for the subject.

Thanks to our brilliant editor - Josh Bench - contact details available on request

Thanks to the amazing band 'Blown Away by Giants' for allowing us to use their beautiful music - check them out on Spotify and Apple music.
carbontimes.co.uk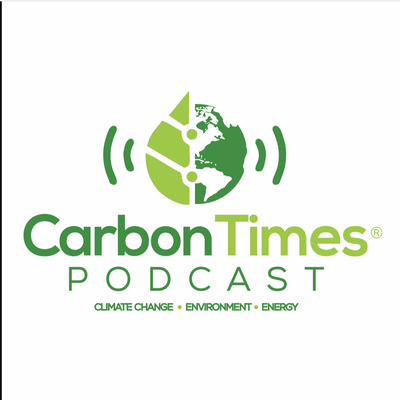 🎧 Podcast episodes
Listen to 20 episodes