Christian Women in Business
Welcome to the Christian Women in Business Podcast Show. Your host Sarah-Jane (SJ) Meeson wanted to create a platform where women can come to be encouraged, strengthened & united with like-minded women of God. To learn from those who have been there and done that and know what it's really like to run a business as a Christian and all that comes with it.
SJ would love for you to join her as we get into the meat of the word, share the love & testimony of God through inspiring stories and grow our businesses like never before.
We talk about all things marketing, money, the Word, systems, business in general, health, marriage & business, PR, and so much more.
If you love our show, make sure to give us five stars where you can.
For more information about becoming a member or enjoying us for our next event, visit our website www.christianwomeninbusiness.com.au.
Looking forward to sharing these podcasts with you and helping you grow as a Christian business owner.
---
Hosted on Acast. See acast.com/privacy for more information.
www.christianwomeninbusines.com.au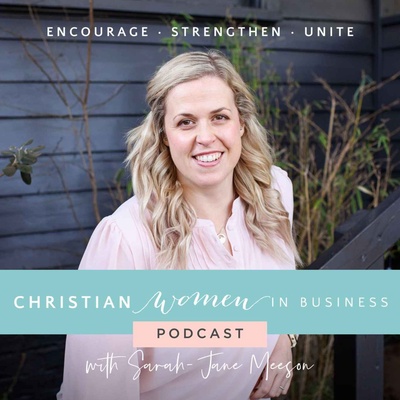 🎧 Podcast episodes
Listen to 268 episodes