Dad Mind Matters: Parenting, Marriage & Mental Health For Men
Helping men safely navigate family life without losing their mind.

I am James Macdonald and 5 years ago, I was stressed and overwhelmed at my role as a husband and (exhausted) father of 3, not really knowing how to be the best man I could be.

Many years, pitfalls and enough flat whites to sink a battleship later, I'm a lot happier and confident and on a mission to help other dads be the best family man they can be without losing their minds.

Dad Mind Matters is for the new(ish) dads who feel totally overwhelmed at their new responsibility and feel like their mental health is on a slow and silent decline. For the men who always feel like they're in the doghouse but don't know why.

Here you'll learn effective and actionable ways to deal with things such as toddler tantrums, passive aggressive partners and hopefully getting more happiness and laughter into your life. You are not alone in how you are feeling, and in Dad Mind Matters you will find a much-needed place where hopefully you'll realise that you're doing much better than anyone, including you, is giving you credit for.

With new bite-sized episodes every week you can learn to safely navigate family life AND have a laugh, all in the time it takes you to walk to the shop on your completely made mission to get milk.

If you're ready to be the happier, more confident family man you know you can be, scroll up and click 'FOLLOW'.

dadmindmatters.captivate.fm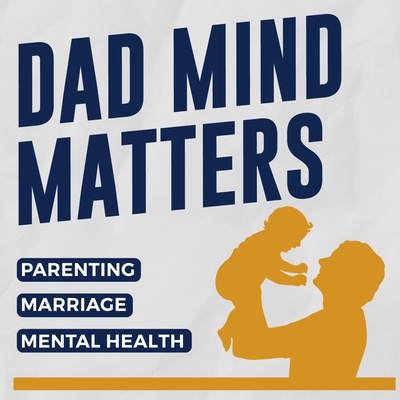 🎧 Podcast episodes
Listen to 400 episodes