Dr. Death | S1: Dr. Duntsch
We're at our most vulnerable when we go to our doctors. We trust the person at the other end of that scalpel. We trust the hospital. We trust the system.
Christopher Duntsch was a neurosurgeon who radiated confidence. He claimed he was the best in Dallas. If you had back pain, and had tried everything else, Dr. Duntsch could give you the spine surgery that would take your pain away.
But soon his patients started to experience complications, and the system failed to protect them. Which begs the question: who - or what - is that system meant to protect?
From Wondery, the network behind the hit podcast Dirty John, DR. DEATH is a story about a charming surgeon, 33 patients and a spineless system. Reported and hosted by Laura Beil.
Listen to Dr. Death Seasons 2 and 3 exclusively on Wondery+ or on Amazon Music with a Prime membership or Amazon Music Unlimited subscription. Join Wondery+ at https://wondery.app.link/drdeath
wondery.com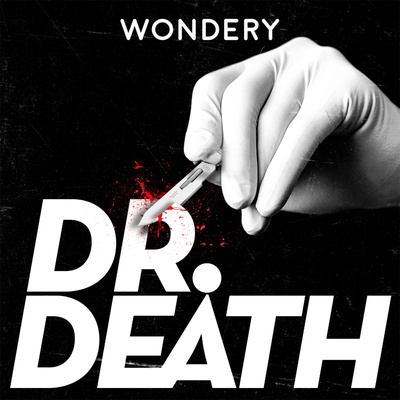 🎧 Podcast episodes
Listen to 39 episodes