Dream It Do It
In the Dream It Do It Podcast, you'll navigate the messy imbalance of the wild ride you are on.

I'm going to share with you practical tools about your daily routine, making health and fitness part of your identity, and mindset shifts to bring your dreams to life — Big dreams, small actions.

You'll light your spark again, find your courage, and learn it's OK to change.

You'll find joy in the journey in some of your craziest seasons of life - I'm right there with you.

And maybe most importantly -- you'll go after those dreams that have been tucked inside you all along.

Make sure to follow the Dream It Do It podcast on your podcast app so you don't miss any upcoming episodes. I can't wait to dive in!

Connect with me on Instagram @molly.asplin.
mollyasplin.com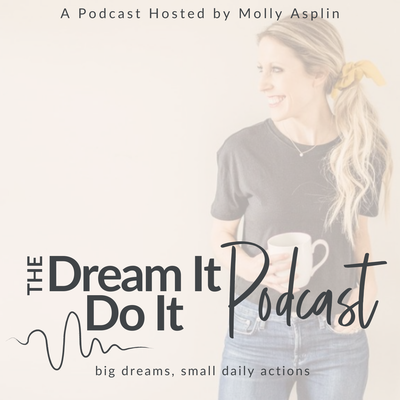 🎧 Podcast episodes
Listen to 127 episodes