Emotional Balance Sheet with Paul Fenner
Emotional Balance Sheet is a show focused on working parents and families who are struggling to balance the pressures of multiple financial priorities and life transitions. It is a guide to help you manage life, money, and multiples. Each episode we'll provide insights on successfully sustaining an active lifestyle, career, and family through comprehensive wealth management strategies, financial education, and lifestyle planning specific to parents raising twins, triplets and more.

Your Host, Paul Fenner, President and Founder of TAMMA Capital, is a Certified Financial Planner®, a Registered Investment Advisor, and parent to 4 amazing children, including one set of triplets.

Learn more, subscribe to the show, or connect with Paul at TammaCapital.com.
emotionalbalancesheet.libsyn.com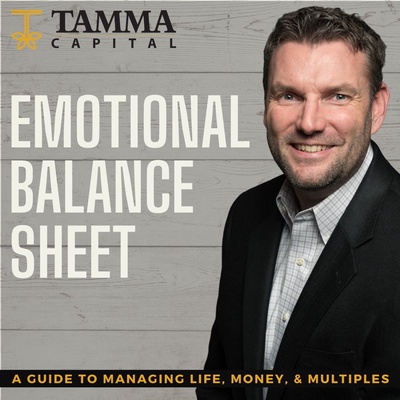 🎧 Podcast episodes
Listen to 137 episodes