Fashion Crimes Podcast
Here I am, the best fashion friend you never knew you needed! Sit down with personal stylist, Holly Katz to chat about finding your personal style, often with influential industry figures and celebrating small business owners - bringing you all of her sage advice and expertise. You'll want to take notes.
Making fun of herself, Holly reports on the latest fashion trends - and fashion crimes - so you can learn from the best and make sure you don't land on the worst dressed list. Personal stylist Holly Katz is the fashion investigator... stopping the crimes of the innocent (and not so innocent) victims of terrible style choices. Holly will roll in to give you all of the style advice you never thought you needed and make you feel like your image is on point. With this podcast, you've got her on speed dial 24/7. You won't want to miss a single one!
Check us out on www.fashioncrimespodcast.com to subscribe and get all of this free fashion content delivered to your inbox every single week.
fashioncrimespodcast.libsyn.com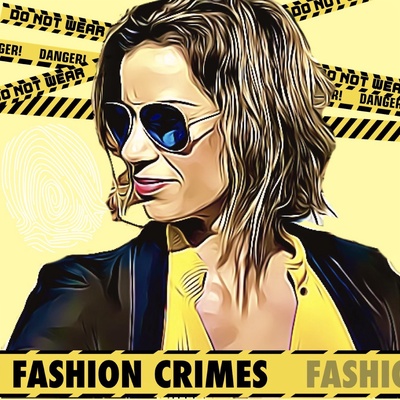 🎧 Podcast episodes
Listen to 186 episodes