Frequency Specific Microcurrent Podcast
Frequency Specific Microcurrent was developed by Dr. Carolyn McMakin in 1995 using frequencies passed on from an osteopath in Canada who had a practice that came with a machine made in the 1920s.

Dr. McMakin has written two books, "Frequency Specific Microcurrent in Pain Management" and "The Resonance Effect".

Dr. McMakin has taught over 4000 medical practitioners FSM in her courses and has a new FSM clinic in Troutdale Oregon.

Kim Pittis teaches the FSM Sports Course and has a private clinical practice where she works with some of the top athletes in the world. fsmsports365.com

DISCLAIMER: The Frequency Specific Microcurrent Podcast (the "FSM Podcast") has been produced by Frequency Specific Seminars (FSS) for entertainment, educational, and informational purposes only. The information and opinions provided in the Podcast (i) are not medical advice; (ii) do not create any type of doctor-patient relationship; and (iii) unless expressly stated, do not reflect the opinions of its affiliates, subsidiaries, or sponsors or the host's or any podcast guests or affiliated professional organizations. No person should act or refrain from acting on the basis of the content provided in any Podcast without first seeking appropriate medical advice and counseling. No information provided in any Podcast should be used as a substitute for personalized medical advice and counseling. FSS expressly disclaims any and all liability relating to any actions taken or not taken based on any or all contents of this Podcast.
frequencyspecific.libsyn.com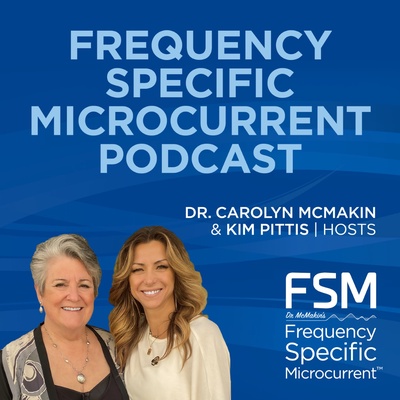 🎧 Podcast episodes
Listen to 108 episodes