Goal to Geaux
This podcast originally went by "Outward Thoughts."
Two podcasts in one, how interesting. Yes, welcome to the new Goal to Geaux podcast along with its brother Two Point Conversion.
Goal to Geaux comes out by Friday of each week and discusses the week's sports news, focusing on the Saints and NFL, but other things, too.
The Two Point Conversion comes out the day following each LSU and Saints game and recaps each with my thoughts and analysis.
podcasters.spotify.com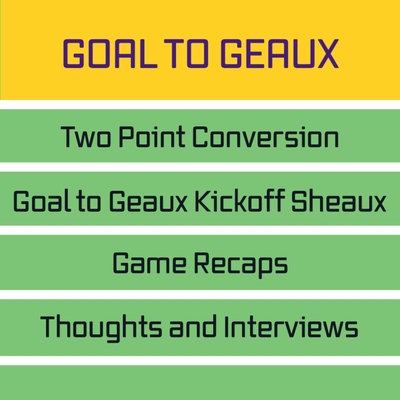 🎧 Podcast episodes
Listen to 309 episodes