Great Books Distilled 📚 Bestselling Authors, Award-Winning Books, and Book Summaries
Listen as we decode bestselling books across disciplines with their authors — distilling hours of reading into a short, definitive conversation. We break down the big ideas, how to apply them, and take you behind the scenes into the process of writing the book. Past guests include Yale professor Verlyn Klinkenborg (Several Short Sentences About Writing), polar explorer Erling Kagge (In Praise of Silence and Philosophy for Polar Explorers), survival expert Laurence Gonzales (Deep Survival), geopolitical expert Jacob Halberg (The Wires of Ware), 1-800-GOT-JUNK founder Brian Scudamore (WTF?! - Willing To Fail), and renowned investor Sir Ronald Cohen (IMPACT). For more of Great Books Distilled, head to www.OutlierAcademy.com for show notes, searchable transcripts, and more.
Great Books Distilled is a mix of The Knowledge Project, Founders, Oprah's Book Club, and The Tim Ferriss Show.
www.outlieracademy.com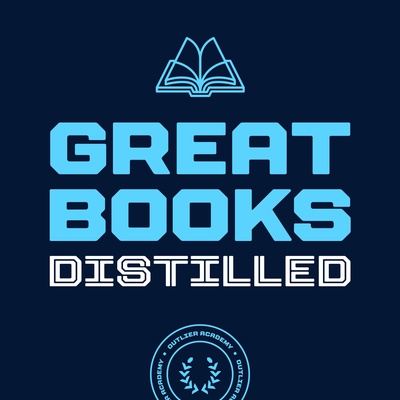 🎧 Podcast episodes
Listen to 79 episodes