Great Expectations by Charles Dickens
From the opening passage itself of Great Expectations by Charles Dickens, the reader is drawn into the world of the hero, Pip, who is at that time, seven years old. The author creates an unforgettable atmosphere: the gloom of the graveyard, the melancholy of the orphan boy, the mists rising over the marshes and the terrifying appearance of an escaped convict in chains.
Told in first person (one of the only two books that Dickens used this form for, the other being David Copperfield) Great Expectations is a classic coming of age novel, in which we trace the growth and evolution of Pip or Philip Pirrip to give his full name. Pip has lost his parents very early in life and is being brought up by his much older sister and brother-in-law Joe Gargery. His sister is a dominating and shrewish woman, while Joe is an affectionate man. Joe's uncle Mr Pumblechook (another of Dickens' delightfully evocative names) asks Joe to send Pip to the stately mansion Statis House ostensibly to play with the owner Miss Havisham's adopted daughter Estella. This marks the beginning of a life-changing experience for Pip.
Miss Havisham is a wealthy eccentric whose twisted agenda is that of taking revenge on the man who jilted her at the altar. Pip is unwittingly drawn into her malevolent schemes. When Pip grows older, Miss Havisham's lawyer Mr Jaggers informs Pip that he has come into a large fortune from an unknown benefactor and that he must move to London and learn to become a "gentleman." What follows is a strange and labyrinthine tale of Pip's journey into adulthood.
Dickens' wonderful gift for characterization peoples the book with a host of memorable characters and sub-plots. The novel also explores the fears and anxieties of childhood and traces Pip's moral and emotional development and his ambitions as he matures. Estella as the warped creation of a vengeful mind has her own route to traverse.
Great Expectations finds Charles Dickens at the peak of his creative powers. The Victorian preoccupation with wealth and social ambition, personal ambition, class distinctions, crime and punishment and how they looked at education and self improvement as a means to rise in society are all vividly portrayed here. There are some delightfully humorous passages throughout the book which add to its flavor and authenticity. As with most of Dickens' work, this is a book to be savored by young and old alike and preferably to be read aloud, as Dickens himself did in his wildly popular public readings.

www.loyalbooks.com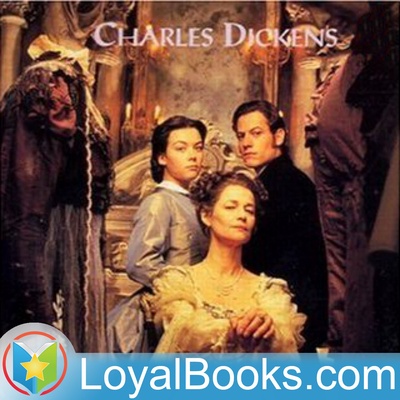 🎧 Podcast episodes
Listen to 59 episodes