Growing In God with Gary Hargrave
"Growing in God Podcast" is a podcast dedicated to helping people understand God's great love, develop spiritual maturity, and experience life as fully devoted followers of Yeshua (Jesus).

The podcast provides insights and biblical studies that reflect the Hebraic roots of the Christian faith, as well as topics like sonship, discipleship, prophecy, prayer and intercession. It also tackles issues like anti-Semitism, lordship, and replacement theology from a biblical perspective.

Hosted by author, pastor, and Christian leader Gary Hargrave D.Litt., "GROWING IN GOD Podcast" presents the Holy Scriptures as the guidebook to experience a daily dynamic life of faith that leads to spiritual maturity — a process that requires time, focus, and commitment.
hargraveministries.org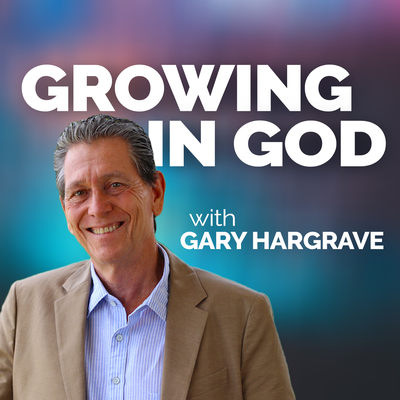 🎧 Podcast episodes
Listen to 115 episodes