Guarding Your Nest Egg
Too many financial salespeople are masquerading as fiduciaries trying to make a dollar off your hard-earned money.  We're on a mission to cut through the noise and provide level-headed, unbiased insights to help you retire better. Our show is unfiltered, unbiased, and real-talk about retirement planning to help you maximize your wealth and lifestyle.  Join fee-only fiduciary Mike Lester, along with Kristen Charles to cut through the noise of retirement planning gossip.
➡ New Episode Tuesdays.
➡ To be notified when we post a new episode:
For Apple Podcasts, Spotify, iHeartRadio or whatever platform you prefer, click on the ➕ Follow icon near the top of the page. 
Mike Lester 
Kristen Charles 
© 2023 Talon Wealth. All rights reserved. 
Mike Lester is an investment adviser representative of Talon Private Wealth, LLC, an SEC-registered investment adviser. Talon Private Wealth and this podcast network are not affiliated. Information presented on this program is believed to be factual and up-to-date, but we do not guarantee its accuracy and it should not be regarded as a complete analysis of the subjects discussed. This information should not be considered tax or legal advice. Discussions and answers to questions do not involve the rendering of personalized investment advice, but are limited to the dissemination of general information. The information presented is for educational purposes only and does not intend to make an offer or solicitation for the sale or purchase of any securities or advisory services. Be sure to consult with a tax professional before implementing any investment strategy. Florida license D056341. California License 0N00828. 
🐊 Talon Wealth is The Official Wealth Management Team of the Florida Gators. Compensation was paid to Learfield for partnership with the Gators as of January 2023.
guardingyournestegg.com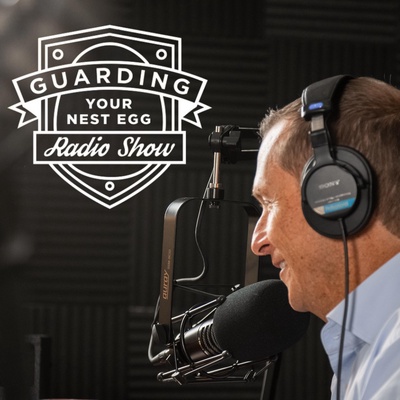 🎧 Podcast episodes
Listen to 106 episodes