How To Be A Better Person with Kate Hanley
Start your day with one simple thing you can do in the next 24 hours to be your better self--not so you can be a perfect person. Or even a good person! Just... better.
I wrote the book "How to Be a Better Person" after "be a better person" topped the list of most popular New Year's resolutions for the first time ever. This podcast builds on the ideas in that book and is intended to be like the little angel on your shoulder, providing a counter narrative to the negative thoughts and impulses that are floating around both out there and inside your own head. My mission is two-fold: to help you keep growing, and to inspire you to use your power for good.
Sign up for the podcast newsletter for a little goodness in your inbox on (most) Sunday mornings!
.
beabetterpersonpodcast.com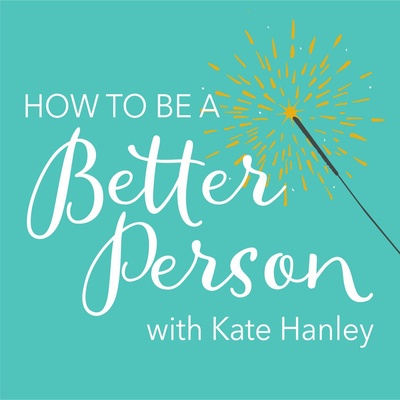 🎧 Podcast episodes
Listen to 1016 episodes