Revel: Power Trip
Bold ladies are doing bad things in REVEL, a collection of Realm's comedies, dramedies, and rom-com oddities. In REVEL, you'll hear stories about friendship, romance, and creative fulfillment—with all the messy pit stops along the way.

Whether they're exposing a secret coven or tearing through the New York dating scene, REVEL features characters who make terrible choices in oh-so-relatable ways—and roots for them to find confidence, fulfillment, and love.

This month, we are featuring The Power Trip, starring Tatiana Maslany.

When charming yet self-destructive Jane acquires magical abilities via an organ transplant, she can command anyone to do her bidding.

Everything she wants is at her fingertips–New Yorkers hold open subway doors, free drinks are free-flowing, and second chances come easy. But when she meets a support group of people with powers like hers, suddenly her new lifestyle is questioned… especially by the cool and collected Leah, who seems intent on pointing out her every misstep. As Jane's misadventures continue, her powers threaten to spin her life out of control. What if what she wants isn't exactly, well… what she needs?

This is Power Trip: an irreverent dark comedy with a dose of magic.

Power Trip is a Realm production starring Tatiana Maslany, written by Mary Hamilton, additional writing by Cara Horner, and featuring performances by Brendan Hines and Lisa Loeb. Listen Away.
www.realm.fm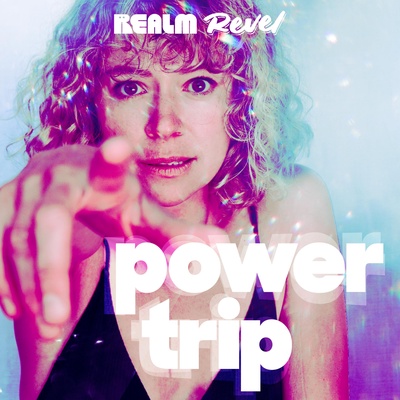 🎧 Podcast episodes
Listen to 49 episodes