In The Beginning
Creation stories from around the world, dramatised for radio. An immersive audio adventure back to the beginning time…
Why are we here, how did we get here and who are we anyway? These profound questions have given rise to creation stories, shared across cultures and societies to help us humans make sense of the world and there are many commonalities between these stories. In the Beginning brings ten of these ancestral tales to life. 
These stories transport us through the cosmos, into dreamtime, down a golden chain and through nature's arc where we meet animals, gods and spirits -  the makers, shapers and creators
There's a summer storm and it's been raining all day, on and off, then on again. The children are inside with Hawa, our storyteller. She has been gathering creation stories since the beginning of time, from every corner of the earth. Where will she take us today? 
For more information visit  http://www.inthebeginning.world
Credits
Researched, written and directed by Lucia Scazzocchio & Hawa Kahn 
Presented by Chizzy Akudolu, narrated by Nicole Davis
Cast: Chizzy Akudolu, Rosie-Marie Christian, Darren Hart, Arnie Hewitt, Hawa Khan, Paul Marlon, Katherine Mosely, James Price, Narinder Samra. 
Children: Quinceo Parkes, Omara Parkes, Della Parkes, Sierra Kaitell, Gabriel Kaitell
Casting Director: Hawa Khan 
Audio production and sound design: Lucia Scazzocchio
Additional research: Leona Fensome
Original music: Gail Tasker
Cover Art: Delphine
A Sonomatopoeia / Social Broadcasts production. Created for Fun Kids and Supported by the Audio Content Fund. 
funkidslive.com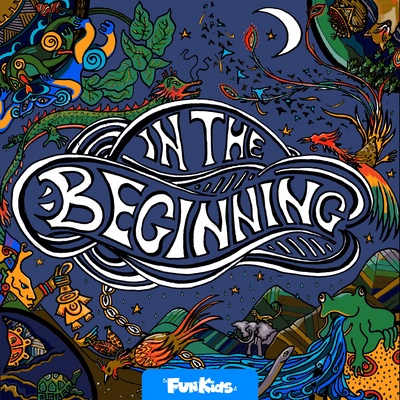 🎧 Podcast episodes
Listen to 11 episodes