Label Free: "To live your best life, live label free."
Welcome to the Label Free Podcast, hosted by Deanna Marie Radulescu. Here at Label Free, we're on a mission to ignite inspiration, elevate spirits, and foster courage in our listeners. In this engaging podcast, we explore the power of breaking free from the societal labels that often define us, both in our personal and professional lives.
Join me as we embark on candid conversations with a diverse range of individuals, including entrepreneurs, artists, health and wellness experts, executives, humanitarians, and more. Together, we delve into their unique personal and professional journeys, uncovering the invaluable wisdom they've gained along the way.
Behind the scenes, our dedicated team includes Producer Julie Greene-Bryant and Multi-Media Manager Warren Brewer, working tirelessly to bring you these insightful and transformative conversations. Tune in and let's embark on a journey of self-discovery, empowerment, and breaking free from the labels that no longer serve us. Welcome to the Label Free Podcast!
anchor.fm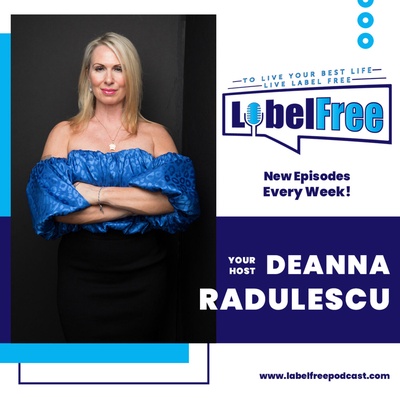 🎧 Podcast episodes
Listen to 506 episodes