Leading With Spirit
Are you a spiritual leader, healer, or intuitive with spiritual gifts and a deep desire to use those to guide others through their own healing journey?

On Leading With Spirit, you'll find guidance, insight, and inspiration to understand the personal healing you need to do as a leader, how you can hone your unique gifts to create powerful transformations in your clients' lives, and the nuances of growing a thriving spiritual business.

Your host is a Shamanic Healer and the founder of Holton Healing Arts Shaman School. She has 15 years of experience creating unique intuitive healing sessions for her clients. She has an innate gift for guiding spiritual entrepreneurs to hone their gifts and share them with the world for greater impact. You can learn more at holtonhealingarts.com or by following along on social media @holtonhealingarts.
holtonhealingarts.com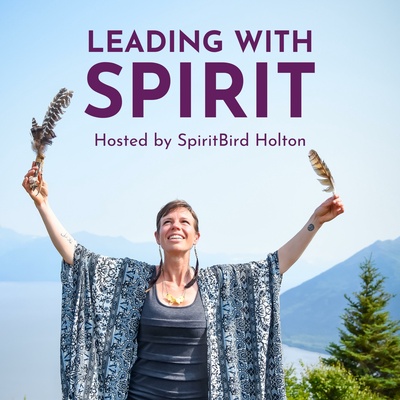 🎧 Podcast episodes
Listen to 54 episodes