Lessons From The Helpful Dead
Life after death? You bet! Believe it or not, well-respected people have come back and shared their afterlife experiences through psychics and mediums. You may call it heaven or "the spiritual realm," but know this: Everyone from pilots to philanthropists to scientists have come back to share their amazing journeys in the spirit world. Their mission is to help those of us who still exist as human beings in physical bodies.
"Lessons from the Helpful Dead" provides an overview of what these spirits shared. I'll show you that the world is not what it seems, and you are much more than you think you are. Find out what happens after you die, why you're here on Earth, and where you're going in the afterlife. I've been researching life after death for decades, and I want you to know that you're a powerful, eternal spirit.
lessons-from-the-helpful-dead.castos.com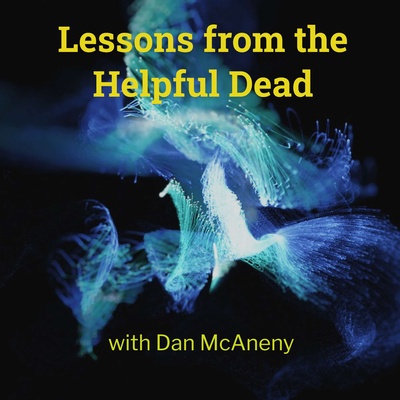 🎧 Podcast episodes
Listen to 64 episodes