Love, Loss & Life: Real Stories From The AIDS Pandemic
A podcast series from the National HIV Story Trust, the charity telling the story of HIV and AIDS in Britain. Presenting a perspective of the crisis in the 1980s and 1990s through the lives of a diverse set of individuals, this series recognises the true tragedy of HIV and AIDS, and shares tender stories of love, unending compassion, and the unity of a disparate community in the face of a global crisis. 

Introduced by Anita Dobson and voiced by actors Christopher Ashman, Elexi Walker, and Kay Eluvian, the series features stories taken from NHST's first book, a collection of essays, reflections, and testimonies also entitled 'Love, Loss & Life' which was published in 2021. The book and podcast series feature in short-form just some of the moving and tragic recollections that the NHST archive of over 100 filmed interviews, currently housed at the London Metropolitan Archive, capture in expansive detail. This extensive archive provides a 360-degree thought-provoking view of the AIDS pandemic in Britain through the real-life experiences of those who were there. Since 2015, over 120 interviews have been filmed with survivors, family members, friends, advocates, and medical professionals candidly remembering their personal experiences. Through archiving these films at the LMA, and sharing the stories collected through education, media, and art projects, NHST's mission is to preserve the story the HIV and AIDS pandemic for those who know it, and to teach it for the first time to those who do not.
nhst.org.uk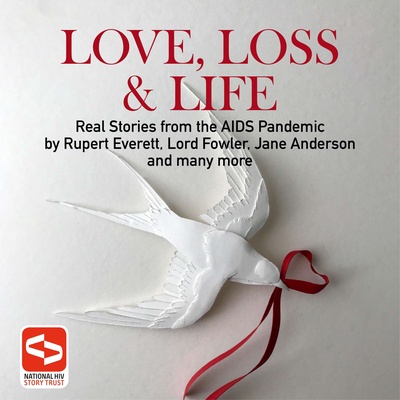 🎧 Podcast episodes
Listen to 9 episodes