Made It In Music: Interviews With Artists, Songwriters, And Music Industry Pros
Many want to "make it" in the music industry. Few successfully make it in. Even fewer stay in. The goal of this podcast is to help bring some clarity to your path towards a music career. We want to help you not only get in, but stay in. To this end, hosts Seth Mosley and X O'Connor will dig deep with luminaries of the music industry. These are people who have "made it" and today have very notable careers. Many are Grammy winners and work with prominent record labels. Some of our listeners might be on the creative side as a songwriter, artist, producer, or engineer. Others might be on the business side interested in marketing, management, A&R, or radio. The "Made It In Music Podcast" is designed to serve both sides; we are certain you will find a place in this community. How do you get a record deal, get a hit artist to cut your song, build fans, or get on tours? We tackle these questions and more. Before you know it, you will be able to say that you too have "Made It In Music!"

---
Hosted on Acast. See acast.com/privacy for more information.
fullcirclemusic.com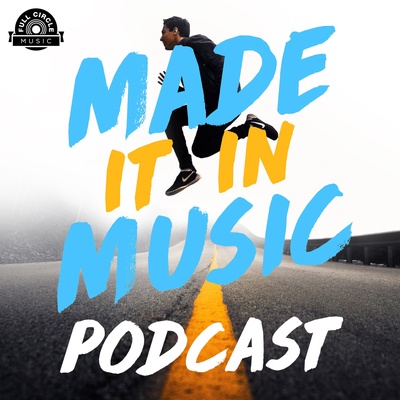 🎧 Podcast episodes
Listen to 212 episodes