Maybe You Should Care
Politics for the clueless 20-somethings of the world, hosted by Dedee Droege and Jackson Cripe! Follow us on Instagram @maybeyoushouldcare

Political media doesn't care about 20-somethings. Nobody thinks we care enough to vote anyway, so no one tries to convince us to pay attention. But how are you supposed to care about politics when nothing is made to help you understand? Maybe You Should Care is far from the solution to our media woes, but we're here to try and make sense of everything. We aren't experts, and we aren't exactly journalists, but we are two young and fun news junkies who just want to talk about politics. From crash courses to current events, research to rundowns, download Maybe You Should Care to hear hot takes you've never heard before.
podcasters.spotify.com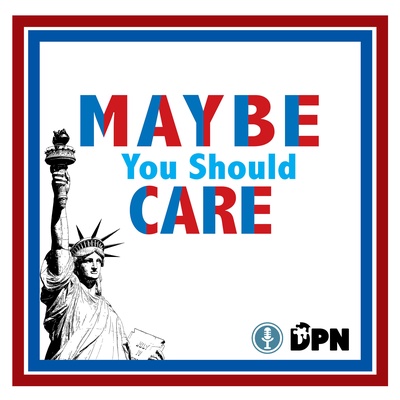 🎧 Podcast episodes
Listen to 16 episodes