Mental Health for Christian Women
Do you wish you could break free from racing thoughts and the overthinking and overwhelming emotions that make you feel out-of-control, anxious, and crazy? Do you wonder if trauma could be the cause? Do you wish you could learn what causes your mental and emotional pain and how to better manage your thoughts, feelings, and life? Do you want to learn helpful tips to overcome your pain points and take action to move forward, rather than feeling like you are constantly spinning your wheels and getting nowhere? Mental Health for Christian Women can help you to calm that chatter in your mind, the emotions in your body, and to take the next steps forward into your God-given calling and design and the life you long to live. Whether you have been in counseling or therapy or not, this podcast will help you to have helpful information and knowledge to make sense of the things that you wish you could overcome.
It's time to embrace the power of God's truths from His Word and better understand your mental and emotional health through the tips and information in this podcast. Say "no" to being stuck in old negative patterns, no to anxiety, and goodbye to the crazy, lady! Grab a notebook, your prettiest gel pens, your Bible, and your coffee or tea! It's time for Mental Health for Christian Women.
www.mentalhealthforchristianwomen.com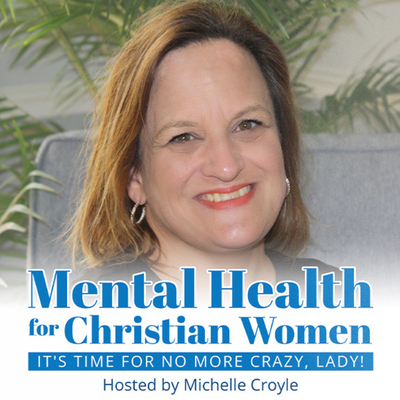 🎧 Podcast episodes
Listen to 273 episodes