My (extraordinary) family
Series 7 of Bishop Steven Croft's popular podcast looks at the first letter of Peter, with Bishop Steven and friends reflecting on its lessons for us as we look to becoming a deeper church again.

We are undoubtedly living through one of the greatest crises of our lives. Series 4, Reflections for a Church in Lockdown, and series 5, Comfortable Words, aim to resource the Church during the coronavirus (COVID-19) pandemic. Series 6, Come and Eat, encourages us to put ourselves in the way of God's grace as we regather.

Series 1 - 3 of My (extraordinary) Family see Bishop Steven talking with someone he's come to know in his travels about their faith, their work and their story. What does it mean to them to become more Christ-like: contemplative, compassionate and courageous for the sake of God's world?
blogs.oxford.anglican.org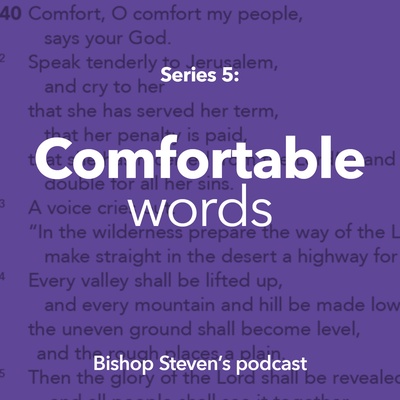 🎧 Podcast episodes
Listen to 30 episodes