Paradise Lost by John Milton
Magnificent in its scale and scope, this monumental poem by the blind poet John Milton was the first epic conceived in the English language. It describes an omniscient, all powerful God, the Fall of Man, the Temptation in the Garden of Eden, the disgraced angel who later becomes known as Satan, the Angelic Wars fought by Archangels Michael and Raphael and the Son of God who is the real hero of this saga.

The poet John Milton was more than sixty years old when he embarked on this immense work of literary creation. His father was a wealthy merchant who had embraced Protestantism despite opposition from his Catholic family. Milton grew up in a privileged environment, having been schooled at home by private tutors and traveling extensively throughout Italy. It was here that he first read Virgil and Homer and decided to create his own epic in English.

Tumultuous historical events intervened, like the English Civil War and the establishment of Puritan Rule. Milton was deeply embroiled in politics and the new parliament. When the monarchy was restored, Milton found himself on the wrong side and he retreated into hiding where he began working on his dream of creating an epic to match the best in Latin and Greek. He completed it after five years of tremendous effort, since he was already totally blind when he began working. The entire work, consisting of nearly ten thousand individual lines of blank verse was dictated by Milton from memory, to a series of scribes.

Paradise Lost consists of twelve smaller volumes divided into Books. Each one is devoted to a particular Biblical episode. It begins with a prologue that describes the subject of the epic, much like an introduction. The action shifts to the rebellion of Lucifer and from then on, to familiar episodes like the temptation of Adam and Eve and their disobedience to God's laws. Satan and his unholy legions are described in great detail as are their rebellion and malevolence. Adam and Eve, God and the Son of God are portrayed in brilliant, unforgettable lines and the conflict between the forces of good and evil is represented on a cosmic scale.

For lovers of poetry and literature, Paradise Lost represents a seminal work of supreme importance in English literature. Present-day readers will certainly find it fascinating to decode the multitude of classical references, Biblical lore, social and cultural themes that adorn this great work.

www.loyalbooks.com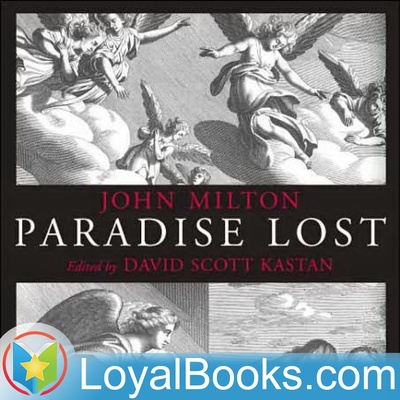 🎧 Podcast episodes
Listen to 20 episodes