PARTNERS IN TRUE CRIME
WHO WE ARE: We have produced some of your favorite true crime television shows for Discovery, Oxygen, A&E and now we are going to do a deep dive investigation into the unsolved cases that have haunted us. We are going to pick up where our television shows have left off. We give you the inside and behind the scenes of true crime cases that we are obsessed with.WHO YOU ARE: Obsessed with true crime and you have your own string theories with a glass of wine and a pile of notes. We know that you know these cases just as well as us and we want YOU to be our partner in true crime!

SEASON 1: WHO KILLED MOLLY MILLER AND COLT HAYNES:
How do three friends go out for a night and only one is alive?? 17 year old Molly Miller and 22 year old Colt Haynes were picked up by their friend Conn Nipp on July 7, 2013...within minutes Conn led police on a high speed chase through the backroads of Oklahoma. After driving into the woods, Conn ran home but Molly and Colt were never seen again. As the case unravels we learn that this is more than just a missing person case, the sheriff was arrested for drug trafficking and harboring a fugitive and he's related to Conn... A deep dive investigation into this devastating and shocking missing person's case by the television producers who produced a show about this case for the Oxygen network.
SEASON 2: THE KILLING HOUR WITH DOC BONN :
Join us on this exciting new podcast with our co-host Dr. Scott Bonn, acclaimed criminologist and best selling author of WHY WE LOVE SERIAL KILLERS. What makes a seemingly normal person become a psychopathic killer? Why are we so obsessed with these notorious psychopaths? This season Doc Bonn will take us on a journey into the mind of one of the world's most sadistic killers- Dennis Rader, a.k.a. BTK. How did this family man live a double life as a killer, hunting his prey while taunting law enforcement for almost three decades? Why are we so fascinated by these infamous killers? Doc Bonn will be taking us on a deep dive into the dark world of BTK starting with his own personal experience with the killer. BTK's daughter Keri Rawson will be joining us to tell the heartbreaking tale of how she learned her father was a serial killer, BTK's prison guard who served him breakfast everyday, the law enforcement officer who captured BTK and Award winning filmmaker and New York Times best-selling author Mark Olshaker the creator of Mind Hunter along with many others. This season we will try to understand how these killers live amongst us-- because how well do you really know anyone?
www.partnersintruecrime.com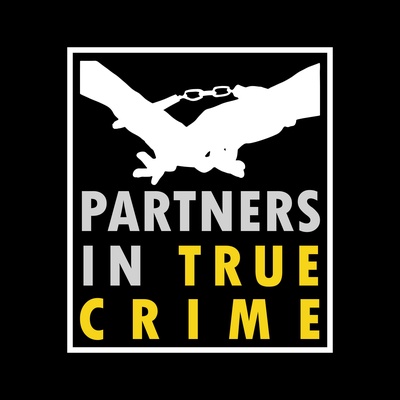 🎧 Podcast episodes
Listen to 62 episodes