Princess of South Beach
Season 2
South Beach's most dysfunctional family is back! Join Estrella as she teams up with Raúl and Andrés on a wild journey to find her long-lost high school sweetheart, Gabby. Meanwhile, Esteban discovers that the role of mayor may be more challenging than his time in prison, leading him to seek help from an unexpected source... all while a newly single Luisa connects with a special someone from Esteban's past. As relationships intertwine, new secrets come to light and a sudden reappearance threatens to disrupt everybody's schemes.
Season 1
Twin sisters María del Carmen and Gloria are separated at birth and raised in dramatically different ways – one in a convent and the other in the lap of luxury. When a freak accident kills Gloria, María del Carmen assumes her identity and uncovers that Gloria's rich family isn't as picture perfect as they seem. Told in English and in Spanish, the series pays homage to beloved telenovela tropes but adds modern twists. The series stars Rachel Zegler (West Side Story) and Sheryl Rubio (Casa de las Flores) and features Raul Esparza, Richie O'Farrill, Danny Pino, Gina Torres, Erika de la Vega and many more across both languages.
www.iheart.com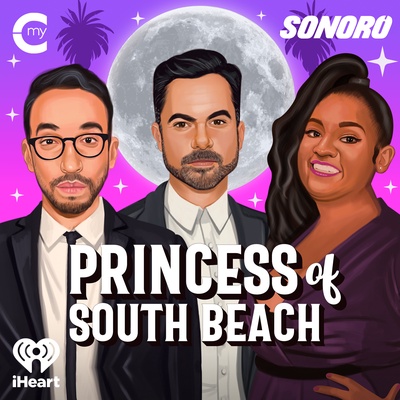 🎧 Podcast episodes
Listen to 452 episodes