Principle of Charity
Are you ready to burst your filter bubble? To hit pause on righteous anger? Principle of Charity injects curiosity and generosity back into difficult conversations, bringing together two expert guests with opposing views on big social issues.
But here's the twist: as well as passionately advocating their own views, each guest is challenged to present the best, most generous version of the other's argument.
This unique format comes from an ancient idea - the principle of charity - which tells us to seek the truth, not to win the fight; to truly understand the other before we instinctively reject them.
The podcast is hosted by Emile Sherman and Lloyd Vogelman. Emile is an Academy and Emmy Award-winning film & TV producer who's obsessively curious about ideas and holds onto the naïve belief that a generous conversion is still the best way to get to the truth. Lloyd has a doctorate in psychology, spent years as a leader in the fight against apartheid before building reconciliation in South Africa, and describes himself as a recovering extremist who's passionate about the potential to change our minds.
@PofCharity on Twitter, @PrincipleofCharity on Facebook and @PrincipleofCharityPodcast on Instagram.
You can find Emile at: @EmileSherman on Twitter, @EmileSherman on Linkedin,
You can find Lloyd at: @Lloydvogelman on Linkedin
~~~~~~~~~~~~~~~~~~~~~~~~~~~~~~~~~~~~~~~~
Producers:
Jonah Primo - Find at Jonahprimo.com or @Jonahprimo on Instagram
Bronwen Reid
---
Hosted on Acast. See acast.com/privacy for more information.
shows.acast.com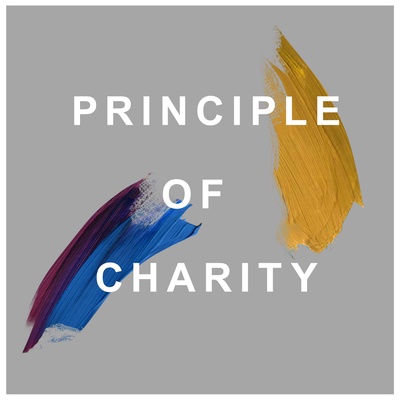 🎧 Podcast episodes
Listen to 79 episodes