Real Estate Business Builders
Welcome to Real Estate Business Builders! Bottom line…the real estate industry has failed to create a clear path to financial freedom.

Traditional brokerages and coaching are designed to keep you running on the "transaction treadmill" with no exit strategy

While I didn't have any sales, marketing or business building experience when I got into real estate, I was willing to bet on myself and figure it out because my family was depending on me.

Having served over 5,000 families with their real estate needs…I have made every mistake in business you can possibly make. And I've helped 100s of agents and team leaders realize their goal of true time and money freedom and living a life without regrets.

If you know there is another level of growth inside of you and you want to learn how to build a highly lucrative lifestyle business, then you're in the right place. You won't find any smoke and mirrors or hype here on this show … just real world tools, systems and strategies that work.

Let's grow together!
www.realestatebschool.com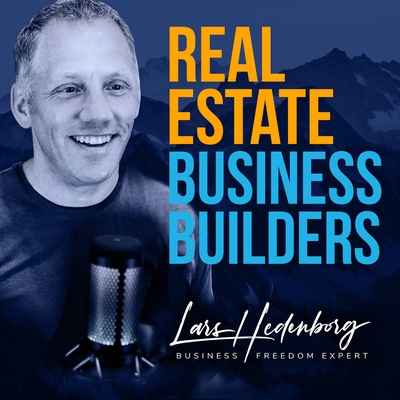 🎧 Podcast episodes
Listen to 319 episodes