Real Estate Investing
Behind the scenes look at the real estate lifestyle: Chris Haddon and Jason Balin, co-founders of HardMoneyBankers.com and REI360.net explore real estate investing, marketing, tech, entrepreneurship, and more.

You are what you read (or listen to)! Subscribe now to get the best lessons for a real estate entrepreneur and keep your brain filled with the info that's going to push your business and life in the right direction.

About the podcasters (and authors of The Whiteboard book):

Jason Balin is a real estate entrepreneur based in Columbia, Maryland. He concentrates the majority of his time as a partner of Hard Money Bankers and the co-founder of REI360.net. Jason started investing in real estate in 2004, a few years after graduating with a B.S. in Management from the University of Delaware. Jason has been featured as a speaker on many radio and internet outlets as well as real estate investment groups. He is recognized in the national real estate industry as a thought leader, expert underwriter, marketer, and true entrepreneur.

Chris Haddon is an entrepreneur based in the Washington, DC Metro area operating real estate and internet businesses. Hard Money Bankers, LLC is a commercial lending company he co-founded, with Jason Balin, in 2007 and quickly grew to 25mm in loan volume and 7 figure revenues. This launch required him to: 1) raise 25mm in investor capital when he was in his 20s AND 2) become an expert in web marketing to quickly disrupt a market previously dominated by old school "mom and pop" operations.

hardmoneybankers.com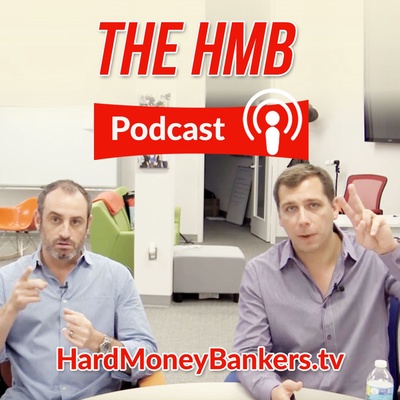 🎧 Podcast episodes
Listen to 455 episodes