Shadows of Saint Fleur
Shadows of Saint Fleur is an Urban Shadows actual play podcast. The story takes place in the fictional Great Lakes city of Saint Fleur, which is rife with supernatural activity and all the politics that accompany that. Follow our five characters throughout their misadventures in this climate.

Urban Shadows is an urban fantasy roleplaying game where the players are characters struggling to survive in a dark urban environment drowning in supernatural politics. It is a Powered by the Apocalypse game that was written, designed, and developed by Andrew Medeiros and Mark Diaz Truman, and published by Magpie Games.
twitter.com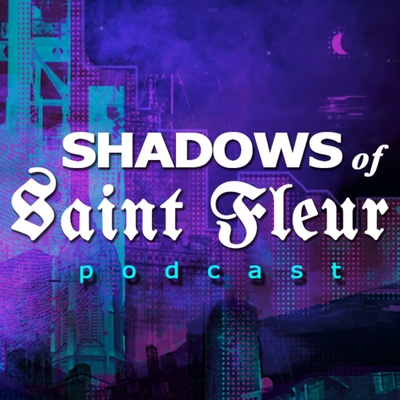 🎧 Podcast episodes
Listen to 40 episodes