SHEboot Your Mother - Daughter Mindset
Welcome to the SHEboot Your Mother-Daughter Mindset Podcast. We are Lori (the mom) and Katie (the daughter). We love to chat almost as much as we love each other.

Come join us as we chat about all the things. No scripts allowed. It's all about being real, vulnerable, and transparent. I am sure that we will hit on subjects that we never saw coming. So fun!

If you are interested in learning a little about communication in a very real relationship between a mother and her teen daughter, then you are in the right place! We are very happy that you are here. Let's dive right in to the deep end!

podcasters.spotify.com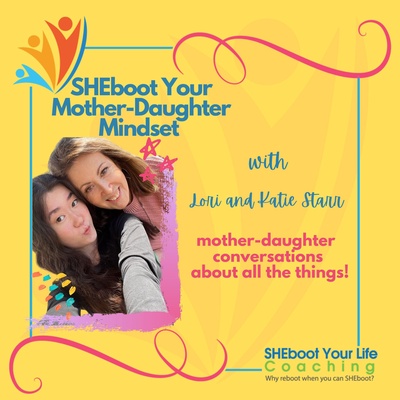 🎧 Podcast episodes
Listen to 9 episodes