Shredded Brainiac: Mind Your Body | Know Your Mind
It's not easy to achieve optimum physique and health while giving full effort to learning and self-development. Nevertheless, you're not concerned whether it's supposed to be easy or hard. Is it worthwhile? This is the question you ask yourself. And if the answer is yes, you dive into it with maximum vigour.

How do you keep expanding your mind while giving 100% to training your body? The fitness lifestyle can be addictive but you can use it in a positive way. It's not just about training and nutrition. You can achieve success in a broad sphere of life by optimising your mindset through psychology of high performance and ultimate productivity.

Explore your inner motivation and do not become one-dimensional. Rise up! Aim higher. Chase your dreams through fitness, and live your life without limits. You deserve it.
www.blubrry.com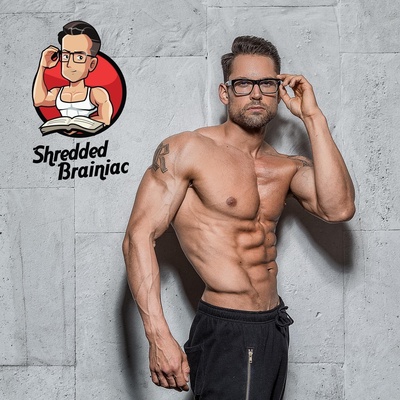 🎧 Podcast episodes
Listen to 32 episodes