Simple SEO and Marketing, Business Growth, Organic Marketing, Keywords, Online Business, Blogging, Content Creation
Hey pal,

I see you over there googling "how to get more website traffic", "How do I find the right keywords" and "SEO for dummies." I know you've been busting your hiney to build this online business. You've got a SWEET offer, but you're just not seeing the growth and the (let's be honest) SALES that you KNOW you could. And let's get real here, the traffic that you ARE getting, sure isn't coming in organically from people searching for what you sell.

Can I shoot you straight?

You are leaving SOOOO much money on the table by not strategically using keywords, SEO strategies, and blogging to grow your online business. I know that in the past, all of this has seemed, well, too complicated to learn or too time-consuming to implement.

But pal, I'm here to change that.

I've learned some SWEET secrets to having a GREAT SEO and Keyword strategy for organic marketing, and I'm here to spill ALL the tea and FINALLY get you that business growth and organic traffic that YOU'VE been dreaming about.

Welcome to Simple SEO and Marketing, where you'll learn all about SEO, Keywords, & Blogging so that you can get MORE organic traffic and GROW your business ALL with a God-honoring perspective!

Grab your pen and paper cuz I'm skipping the fluff and getting straight to the actionable tips to help YOU grow your business with organic marketing!
jumpstart-your-dreams-faith-hanan.podbean.com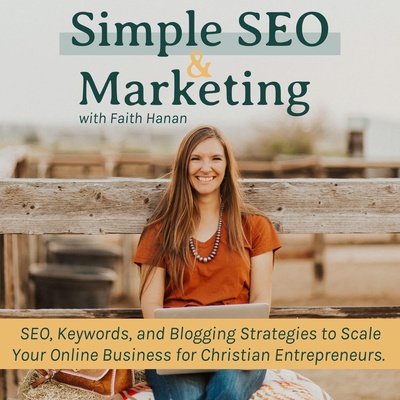 🎧 Podcast episodes
Listen to 101 episodes