The Business of Hearing
The #1 Marketing Podcast for Private Practice Hearing Care Clinics

The Business of Hearing Podcast shares the real insights into how you can grow your private practice hearing care clinic in today's challenging and competitive market.

Hosted by leading industry marketing consultant Oli Luke, the podcast is a combination of interviews with private practice leaders, external experts and authors, as well as insights into what the best performing clinics in the world are doing right now to grow marketshare, drive record growth and build stronger businesses.

The Business of Hearing podcast was developed to be YOUR ear to the ground and bring innovative ideas direct from the source.

Contact Oli on WhatsApp! +1 (945) 228-7369
Visit: www.businessofhearing.com for more!
www.businessofhearing.com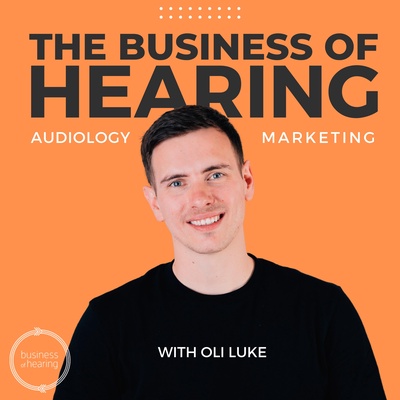 🎧 Podcast episodes
Listen to 106 episodes