The Chief Customer Officer Human Duct Tape Show
Join us to learn the leadership practices from C-Level Customer Experience executives at Airbnb, Walgreens, Audi, Premera, The Smithsonian Institute, Barney's New York, and Adobe among others. They will fearlessly share with you what works...and what doesn't work as we debunk this role, why it's not about "Kumbaya", but rather how the Chief Customer Officer is acting as the human duct tape of the organization - uniting companies to earn the right to customer-driven growth.

Hosted by Jeanne Bliss, five time Chief Customer Officer and author of "Would You Do That To Your Mother?" and "Chief Customer Officer 2.0." Jeanne is joined by CCOs around the world as they share how they gain traction in transforming their business, leaders and operations.
customerbliss.com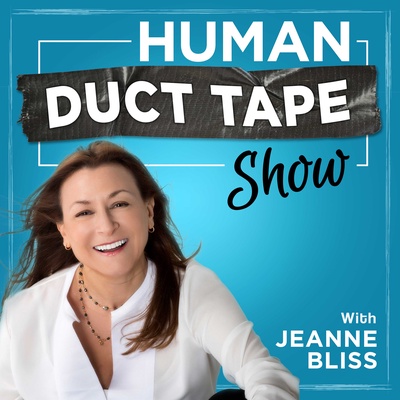 🎧 Podcast episodes
Listen to 245 episodes