The Classic Car Show

Listen to the Classic Car show with Tom Cox and Richard Lentinello. If you're into classic cars, then you'll love this show. Every Saturday at 9 am eastern, with your first cup of coffee!



Tom Cox




Tom Cox has been buying and selling antique cars since before he could drive. A steady diet of Matchbox and Hot wheels cars coupled with an interest in engines of all kinds as a young boy led him on an automotive juggernaut that not only continues to this day but intensifies by the week.

Tom has bought and sold hundreds of vintage cars and does all of his own mechanical work.

He has also been a legislative advocate for the automotive hobby for 30 years and has worked to protect it by working to craft hobby friendly legislation in over 30 states, hundreds of municipalities, and has argued for hobbyist issues before the U.S. Congress.

Joining the Antique Automobile Club of America at age 13, Tom has served its membership as an AACA National Board Member for 15 years, and has served two non-consecutive terms as AACA National President. An accomplished AACA Senior Master Judge, he has over 175 judging credits, and serves on AACAs National Awards Team as well as its special Zenith Awards judging team. If its' an AACA National show you will likely find him out on the field, but he has judged at C0ncours and shows across the country. You might also find him as a panelist, moderator, or emcee at numerous national automotive events.

Additionally, Tom serves as a founding member of the Greenbrier Concours committee, is in his 20th year as a member of the Board of Directors and Past President of the Virginia Museum of Transportation, and he serves on the Board of the Rolls Royce Foundation.

The only things he loves as much as cars is music, dogs, cats, and friends.




Richard Lentinello





From American muscle cars to European sports cars, and nearly every form of transportation in between, former Hemmings Motor News' Editor-in-Chief Richard Lentinello is a self-confessed car fanatic of the highest order. Born and raised in Brooklyn, New York, as long as it has an engine and four wheels, chances are great that Richard will find it interesting and worthy of collecting and restoring.
Educated at Pratt Institute where he became an interior architect, Richard's publishing career began back in 1987 when he founded Carrozzeria, a magazine dedicated to coachbuilding, panel beating and high-quality restorations of distinctive automobiles. Then, in the early nineties, Richard made the switch from architecture to publishing when he was appointed editor of a succession of car magazines whose titles included High Performance Pontiac, MuscleCars, and Vette.
During his employment at Hemmings Motor News (from 1998 to 2020), along with writing and photography, Richard has been a judge at several prestigious concours, including Amelia Island, Hilton Head, The Elegance at Hershey, Greenwich, Bloomington Gold's Survivor show, as well at Hemmings' own concours.
Upon leaving Hemmings in July 2020, Richard started his own collector-car magazine: Crankshaft. This is a high-quality, quarterly publication of 144 pages, which many consider to be a modern-day Automobile Quarterly, but with a soft cover.
In his spare time, Richard can be found in his well-equipped garage where he is performing a body-off restoration on a 1960 Triumph TR3A. Other cars include a 1955 Triumph TR2 (right-hand-drive), and his first car, a 1968 Triumph Spitfire MKIII that he performed a body-off restoration on. To fund the production of Crankshaft he recently sold his 1961 Pontiac Ventura, '63 Corvair Monza convertible, an all-original 1967 Triumph GT6.
As an accomplished automotive editor and photographer, Richard's most recent books are Cadillac Style and Corvair Style which he self published. He also wrote It's Only Original Once, which was published by Motorbooks but is long sold out.
For more details on Crankshaft please visit www.crankshaftmagazine.com

americaswebradio.com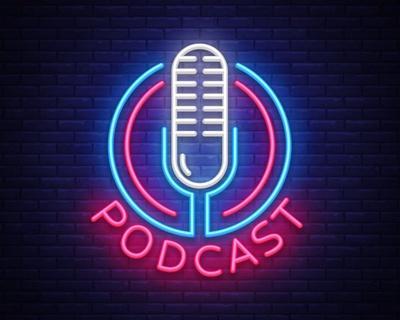 🎧 Podcast episodes
Listen to 344 episodes