The Epic Order of the Seven - The Podcast
Before Patrick Henry became the "Voice of the Revolution" with his seven famous words, "Give me liberty or give me death," he was much like any other boy growing up in colonial Virginia. But by God's providence, (and help from the special animals of the Epic Order!) Patrick Henry, George Washington, Ben Franklin, and their unique generation grew to be America's Founding Fathers, laying the groundwork for America's Independence. The fight for liberty would be costly, with an Enemy determined to give the patriots the other outcome - death.
Each episode brings a portion of this incredible story, as told in the audio book, "The Voice, the Revolution, & the Key" written by Jenny L. Cote and read by Denny Brownlee. Plus, "commentary" from your hosts Max and Liz. And this season, Nigel the mouse joins them! With joyful insights from author Jenny L. Cote, special guests, and feedback on your letters, this weekly adventure continues to delight your entire family!
www.epicorderoftheseven.net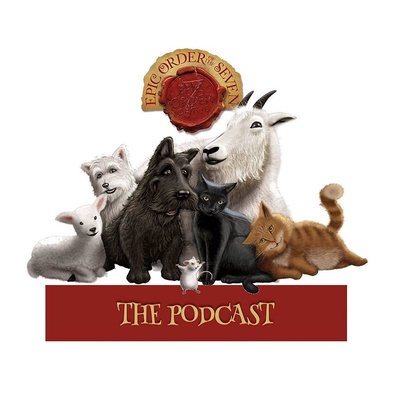 🎧 Podcast episodes
Listen to 243 episodes