The Fitness Business Podcast with Erin Dimond and Jordan Dugger
If you're a fitness professional, entrepreneur, or just a fitness enthusiast who has a deep appreciation for the science of not only getting results for your body; but how to market, communicate, sell, influence, and lead, then the Fitness Business Podcast, hosted by Erin Dimond and Jordan Dugger is for you.

Erin and Jordan are owners of Transform 4Ever Systems, a 7-Figure Online Fitness Coaching Company, that is known for solving the problems that other coaches fail.

Along with that, they own Impact Fitness Coaching Academy, a 7+ Figure All-In-One Accelerator for coaches, personal trainers, and health industry entrepreneurs to start, grow, and scale their businesses, all online.

This podcast brings REAL, and ACTIONABLE steps to level up your personal growth, business growth, and how to look better naked in the process. The Fitness Business Podcast hosts weekly guests ranging from industry experts, marketing experts, copywriters, PhDs, and thought leaders from around the world.

The mission is to not only teach you the tools to earn more money and make more of an impact, but we aim to help you to look at the world a bit differently, with each and every episode.
flowstateofmindpodcast.libsyn.com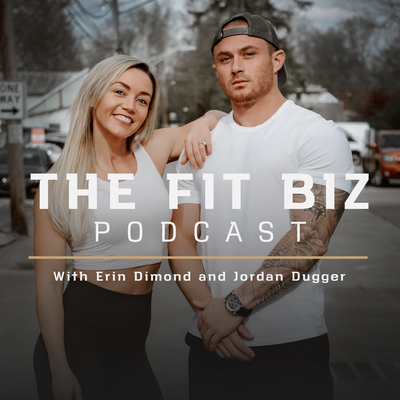 🎧 Podcast episodes
Listen to 534 episodes