The Liquidity Event
The Liquidity Event is a show about all things personal finance with a laser focus on equity compensation. Your hosts AJ and Shane will take you through the week's news on #fintech, IPOs, SPACs, founder wins and fails, crypto, and whatever else these two nerds think is interesting.

AJ and Shane are the financial advisors behind wealth management and tax firm Brooklyn FI, and have helped hundreds of clients plan for successful exits and financial independence. As proud millennials, they have a deep skepticism of the traditional financial services industry. They'll dish about the tools they use to help their clients and give you a look under the hood of how they run their modern, tech-forward wealth management firm.

Whether you've got worthless stock options or work for a company about to go public at a 10-billion dollar valuation, every Monday morning your hosts will demystify the headlines and take you through the money stuff that matters – like a diversified portfolio and getting to financial independence as fast as possible.

Warning: There may be swearing and lukewarm takes. Learn more at Brooklynfi.com/podcast and subscribe to hear new episodes Monday mornings.
Brooklynfi.com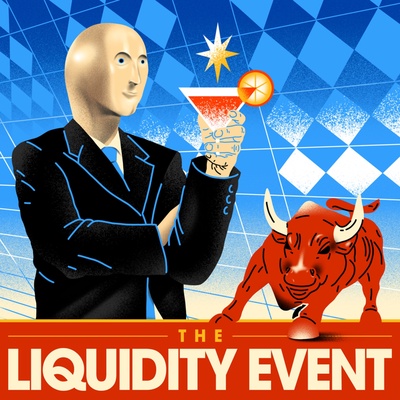 🎧 Podcast episodes
Listen to 102 episodes