The Mental Health Toolbox Podcast
Welcome to The Mental Health Toolbox podcast, where our mission is to empower therapists and enlighten individuals on their mental health journey.

My name is Patrick Martin, your host, I am an LCSW, AKA psychotherapist by trade.

As a dedicated therapist, I have always believed in the power of knowledge and resources in the field of mental health. Recognizing the need for a space that bridges the gap between professionals and those seeking help, The Mental Health Toolbox was born.

Our aim is to equip other therapists with effective tools to enhance their practice and service delivery. We understand the importance of staying updated with the latest research, techniques, and trends in mental health. Therefore, we curate high-quality, evidence-based resources, ensuring you have the best tools at your disposal.

Simultaneously, we are committed to educating consumers with essential knowledge to thrive. We believe that everyone deserves access to reliable, understandable, and actionable mental health information. Our resources are designed to demystify mental health, promoting understanding, empathy, and self-care.

Through our Newsletter, Blog, Podcast, YouTube Channel, Workbooks, and Courses, we hope to create a community that fosters learning, growth, and wellness. Each edition will bring you insightful articles, tips, interviews, and advice to support your journey, whether you're a mental health professional seeking to enhance your practice or an individual striving for better mental well-being.
Join us at The Mental Health Toolbox as we work together to build a world where mental health care is effective, accessible, and understood by all. Let's learn, grow, and thrive together.
thementalhealthtoolbox.com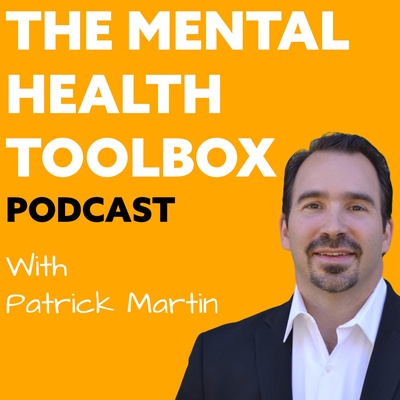 🎧 Podcast episodes
Listen to 99 episodes