The Most Important Medicine
The Most Important Medicine is connection! If you're a professional who wants to have a greater impact in the lives of children and families, building resilience in relationships, this podcast is for you. It's where pediatricians, educators, nurses, advocates and other folks who are in children's lives meet and discuss how to respond and mitigate trauma by building buffering mechanisms that address adversity and build connection. We'll listen to stories and bring our humanness into spaces to transform how we think about children, early relational health and connection. It's truly, the MOST important medicine!
Join us to become a trauma-informed champion by nurturing connections through relational health to help kids and families thrive. Every time you join me, I want you to hear practical information and leave with tangible tools you can use every day.
www.doctoramyllc.com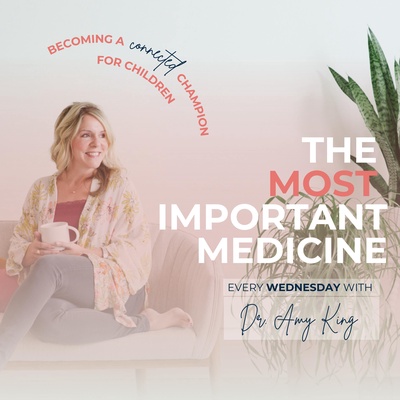 🎧 Podcast episodes
Listen to 85 episodes