The Sovereign Society
Hello Sacred Disruptor, and welcome to The Sovereign Society Podcast. I'm your guide Sabrina Riccio, Shamanic Brand Strategist for Sovereign CEOs. In this sacred temple, we explore what it means to embark on the spiritual journey towards sovereign embodiment, multidimensional leadership, social justice, and building a business of integrity. Gathered here are some of the world's leading mentors, healers, and revolutionists as they share codes, wisdom, and transmissions of inspiration, activation, and empowerment.

Join us as we explore topics such as entrepreneurship, spiritual activism, conscious living, spirituality, leadership, self-love, wellness, personal development, psychedelics, self-help, inspiration, consciousness, relationships, metaphysics, and self-empowerment.

Embarking on your journey, you are here, dismantling the matrix to activate a legacy for generations to come. As a sovereign leader, you have the power to implement real change for the evolution of humanity, moving the masses to align with their souls' desires, embodied in their Truth. It's time to answer the call because the world is ready for your medicine.
sabrinariccio.com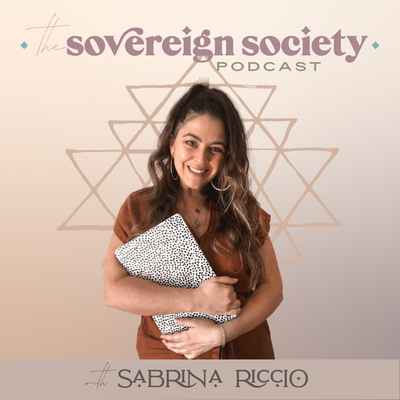 🎧 Podcast episodes
Listen to 183 episodes