The Transformational Leader
The world of leadership is rife with information, listicles and re-hashed advice. We all know that we need to have more difficult conversations, be kinder and more empathetic with those we lead, and walk the path of servant leadership.

And yet we rarely seem to get any closer to developing ourselves as the leaders we wish to be. Instead, we clutter our brains with more information, enact a new promise to ourselves and those around us to lean in and show up more powerfully than we did last time, and somehow remain running around in circles.

There's no shortage of advice available to create incremental change, and they provide exactly that: create incremental change. You get better at doing what you already do, but slightly faster and slightly better. Boring.

This podcast will NOT provide you with incremental change. It will expose your hidden genius, unlock a new level of mastery in yourself, and, provide you paths to creating exponential power and growth.
adamquiney.com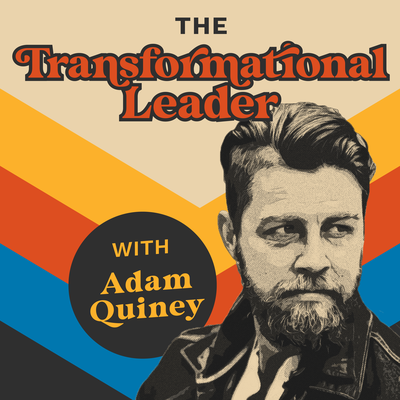 🎧 Podcast episodes
Listen to 394 episodes